45 symbols is a international project about exploration of visual language. In this worshop we had to come up with a range of 45 symbols on a theme of our convienence.
The Sounscape symbols represent a sound or a combination of sounds that you can find everywhere, in nature, a city etc.
The challenge was to create a new visual language of sounds, that once combined can give you a soundscape of a specific place. This visual representation of sounds also allows you to create a partition that can be read as a piece of music.

The project has been published on the website 45 symbols.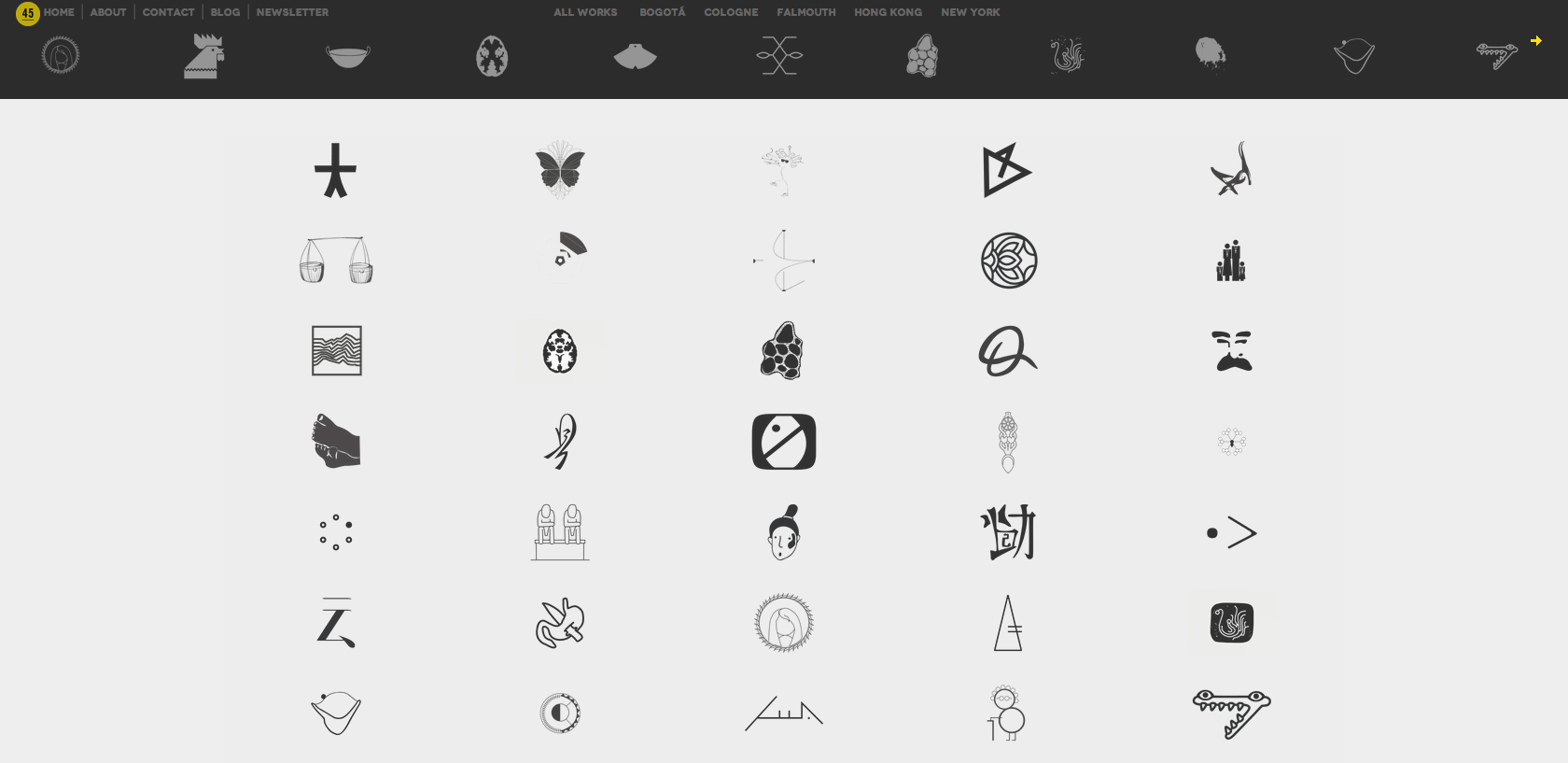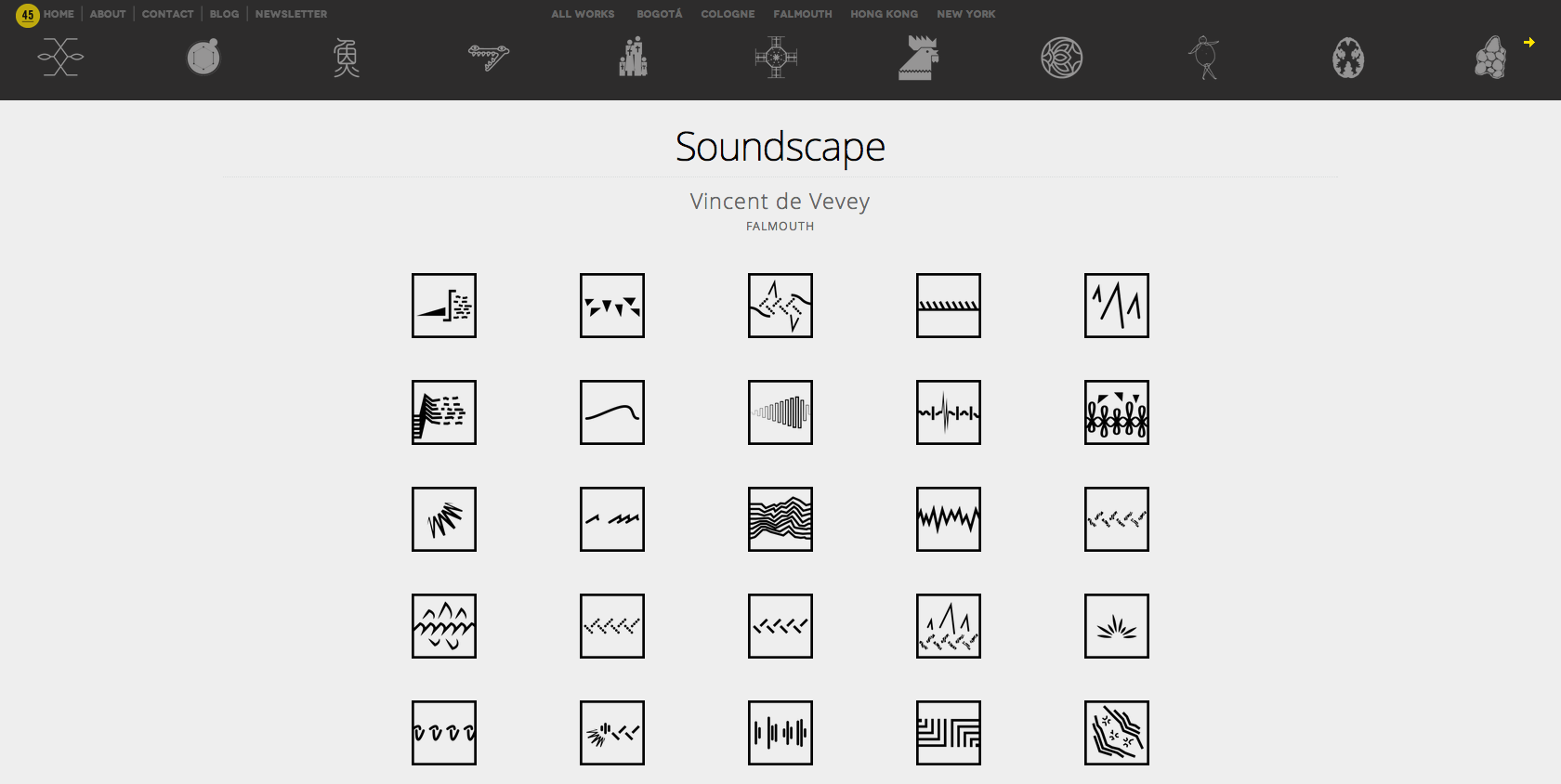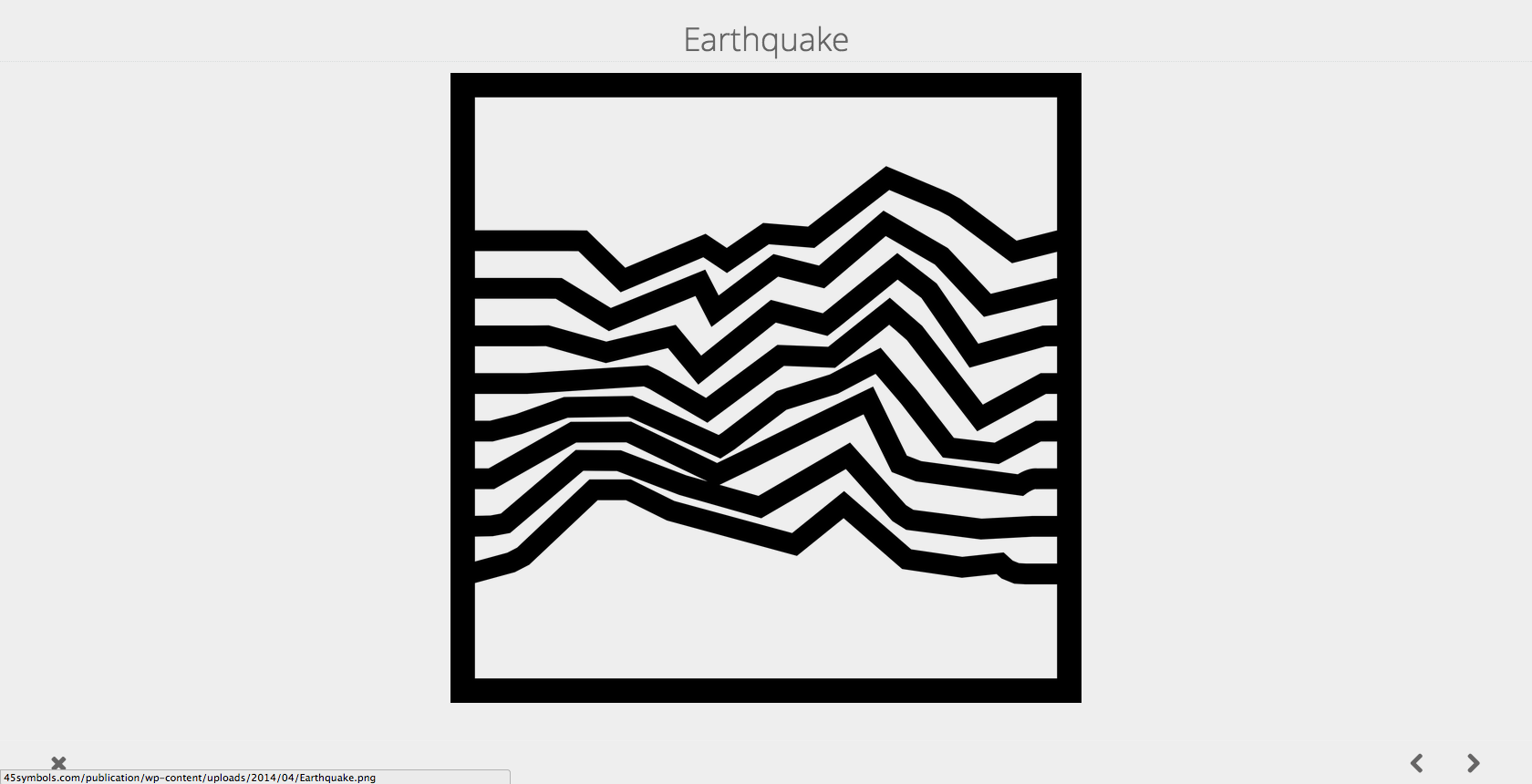 The Symbols have been printed on the floor in Kunst-Station Sankt Peter in Cologne, and a book was published.