During the Salone del Mobile in Milano, my class and I had the opportunity to showcase different projects in a gallery.
My main project was BloodBank, an escape game where you need to flee Dracula and some monsters. Holding a real match, you can control your avatar, climb ladders and find your way out! When your flame runs out, your character is trapped, so you should pay attention to your match. Made with Sébastien Beureux, Laurent Monnet and Marianna Czwojdrak.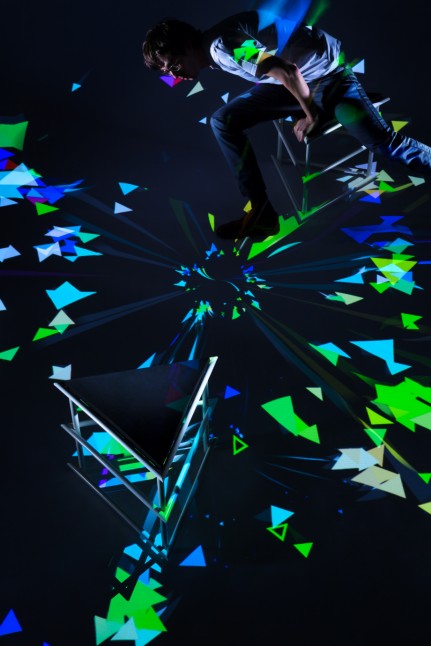 I worked on the sound of Gravity, a 2 player game where you control spaceships in an infite room. Made by Jessica Friedling, Sébatien Beureux and Charles-Henri Hayoz.
I also worked on the sound design of Ximoan, a collaborative VR experience. The challenge was to create an atmosphere of a world that doesn't exist, based on the Aztec's death codex. Made by Yoann Douillet, Patrick Donaldson and Laurent Monnet.
I filmed some teasers for other projet. Here KBPS by Etienne Ndiaye
Penumbra, by Israël Viadest and Margaux Charvolin.
Penultimo from Margaux Charvolin and Jessica Friedling.
Deadline by Valérie Pierrehumbert and Marion Couesnon.